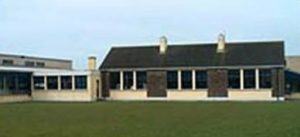 Principal: Mrs. Fionnuala Murnane
Phone: 065 90 56 583

Scoil Réalt na Mara, is a modern mixed national school. It began in September 1998 when the Convent Primary School and Boys National School amalgamated. It was opened in 1999 by Minister Sile de Valera. The school is situated in Chapel Street in the centre of Kilkee – a beautiful seaside resort.
Our Principal is Mrs. Fionnuala Murnane and there is a staff of eight teachers – Mrs. Fionnuala Murnane, Ms. Ann Hogan, Ms. Eleanor Corry, Mrs. Fiona Walshe, Ms. Jean Keating, Mrs. Maureen Flynn, Ms. Helen Cunningham and Ms. Martina O'Grady our Rural Co-Ordinator. We also have two special needs assistants catering for the needs of the children. We are very fortunate to have a part-time school secretary and caretaker.
Scoil Realt na Mara has a strong emphasis on the academic side of life, as well as a great variety of activities. Extra activities include computer classes, athletics, football, basketball and speech and drama. Recently the playground and an Astro-turf pitch were added to our facilities thus helping us to further promote the physical well-being of the pupils.
The children are also involved in many projects including letter & essay writing; Art competitions; Scoil Féile Dramaíochta; quizzes and the Discovery Primary Science programme. To encourage our children to take an active part in the awareness and care of our environment we also partake in the Green schools for which we have achieved Green School status; the Greenwave project which encourages children to look for growth in our flora and fauna and the growing of vegetables via the 'Incredible Edibles' project.
We are a healthy eating school, informing both children and parents on how and why healthy food choices are best. We are successfully partaking in the Food Dudes project which aims to get children eating their '5-a-day' of fruit and vegetables and educating them on choosing the healthy eating option.
This year we will be celebrating the sacraments on the following dates –
Reconciliation – 03rd March 2009.
Holy Communion – 26th April 2009.
Confirmation – 15th May 2009.
Our school cordially invites you to attend and partake in these services and to show everybody what a community is all about.